The "Grammy Sense" lady, Judith G. Shepherd is known to make a concise point so quickly that it is rumored the sequestered jurors in Los Angeles are demanding trial lawyers be required to hear her discuss the art of being succinct. One may not agree with every thing she says, however, an audience is stimulated to think and to laugh at the same time. Some of the subjects "Grammy Shep" addresses in her witty, reflective style are:





Customers Beware: Lack of Service Every Where
Child-Raisin'
Man 'n Woman
Second Spouse
Community Involvement
Political Culture
The Media
Chocolate Chip Cookies
Brown Sugar
The Harpoon of Harassment
Ethics and Values
Responsibility, Obligation, and Etiquette
Education: Home, School, and Work
Laughter - A Cancer Survival Tool
American Sports: The Sickness Within
Little League Parents
Desperation Motivation
The "Hypocrite's" Oath

When Judith Shepherd shares with an audience her peek at the many things "swept under the rug" of American life, she motivates the attendees to cheerfully ponder a few points, to take positive action, and to enjoy life.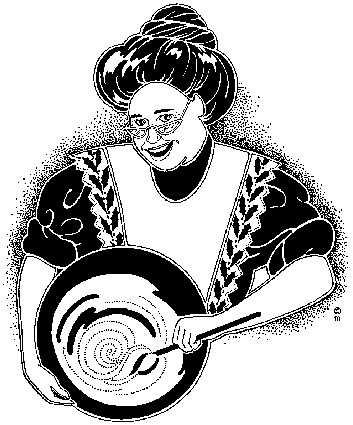 Judith G. Shepherd
Author of


Baffle and Dazzle


Until Good-bye Someday


Life Does Go On
Judith Shepherd's style of writing and speaking has been referred to an insightful, thought-provoking, witty, satirical commentary. This entrepreneur of twenty years, who with US$150.00 started business atop her kitchen table has some comments about the role of women in today's society. Judith admits she enjoys baking cookies more than attending meetings, however, considers each endeavor to be important.
Single Again - What's Next?
Judith Shepherd, widowed at age thirty-three with a five year old son, comments on the vast changes in social behavior she encountered in the 1970s and the major lifestyle adjustments as a single mom. Her witty perspective on the everyday challenges became a newspaper column. The importance of keeping one's sense of humor is stressed by Shepherd. "Somewhere along the way the American people seem to have forgotten that it is possible to be very serious about a subject, yet, find the humor in the situation. Laughter is the 'steam pressure outlet valve' and it is an essential part of a healthy life." According to Shepherd, being able to laugh at one's self is a necessity in the quest to find happiness.
Life Does Go On
When we say hello, it is the beginning of the good-bye. When Judith first addressed the issues of death of her spouse and her son's father over twenty years ago, discussing death was considered only in hushed tones. Little was written on the subject. Her "pick yourself up, dust yourself off, learn to smile again" philosophy about life is both enlightening and encouraging to anyone who has or will be making the same adjustments. Many consider her insight to be profound.
Grammy Shep was asked by her #1 fan, "How do you have all the answers?" The fan is grandson Keith Shepherd, age eleven. We think you may agree with him.